Supercharge Communication with Bulk SMS
Our platform empowers businesses to reach their target audience instantly and effectively. Optimize your communication budget, maximize impact, and capture attention with Acepeak's cost-effective Bulk SMS solutions.
The Power of Bulk SMS for Effective Communication
Bulk SMS involves sending a large number of text messages simultaneously to a targeted audience. It is a fast and efficient way to communicate information, promotions, or notifications to a wide group of recipients. Businesses can save time and costs while effectively engaging with customers using personalized and targeted messages.
Bulk SMS is of utmost importance in modern communication as it enables businesses to quickly and directly engage with their audience. With its instant reach and high open rates, Bulk SMS ensures effective and personalized communication, making it a valuable tool for marketing campaigns, customer engagement, and time-sensitive notifications in today's fast-paced world.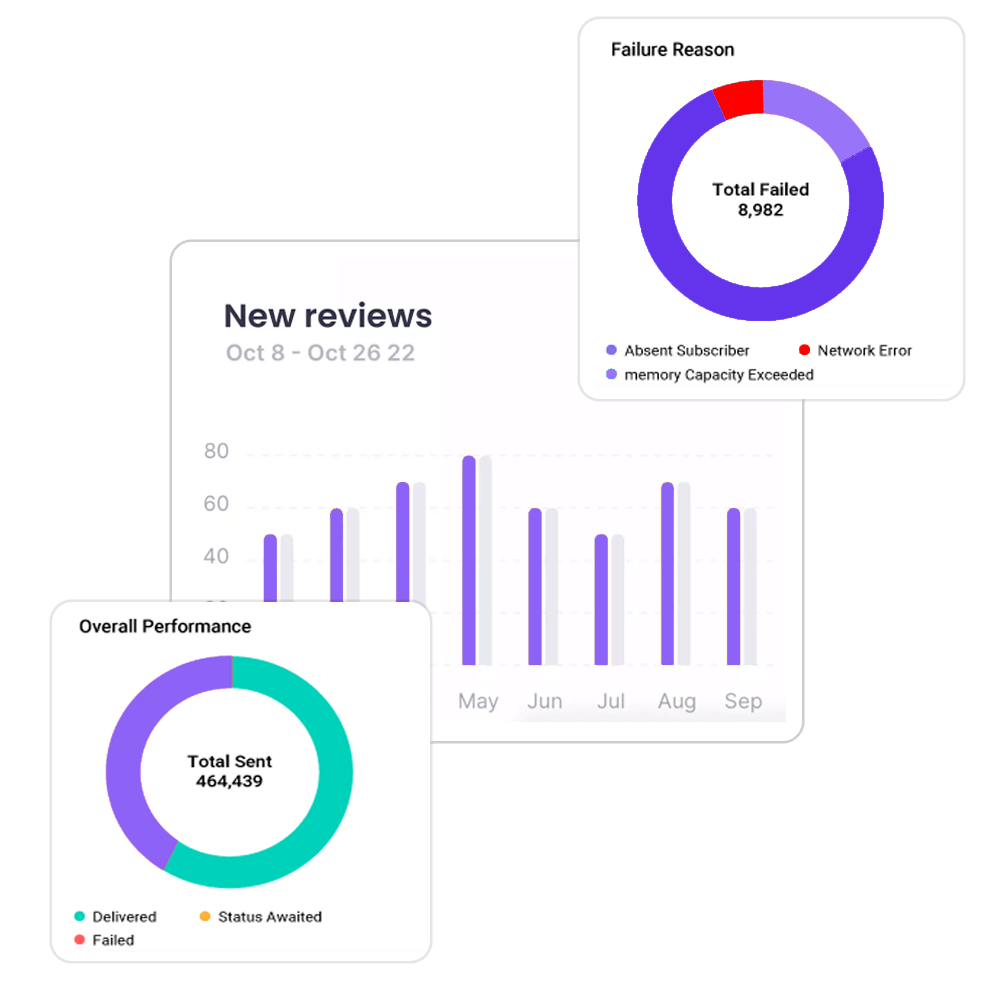 Factors to consider when selecting a provider
When selecting a Bulk SMS provider, consider platform usability, pricing scalability, reliability, and customer support. Acepeak excels in all aspects, providing a user-friendly platform, flexible pricing, reliable services, and dedicated support. Choose Acepeak for efficient and reliable communication solutions.
Using Acepeak Bulk SMS offers several benefits
Bulk SMS empowers businesses with fast and efficient communication, leading to higher conversion rates and overall enhanced effectiveness.
Exploring the Features and capabilities to look for
When exploring Bulk SMS solutions, it is important to consider features for effective campaign management and evaluation like,
Event reminders and RSVP management
Acepeak offers essential event reminder and RSVP management features, seamlessly integrating with event management systems for automated reminders and effortless tracking. Enhance event communication, boost attendance rates, and optimize event planning with Acepeak's efficient solutions.
Acepeak provides powerful Bulk SMS solutions for marketing and promotions. With our seamless messaging platform, businesses can effectively reach their target audience, deliver personalized promotions, and drive engagement. Trust Acepeak to elevate your marketing efforts with efficient and reliable communication solutions.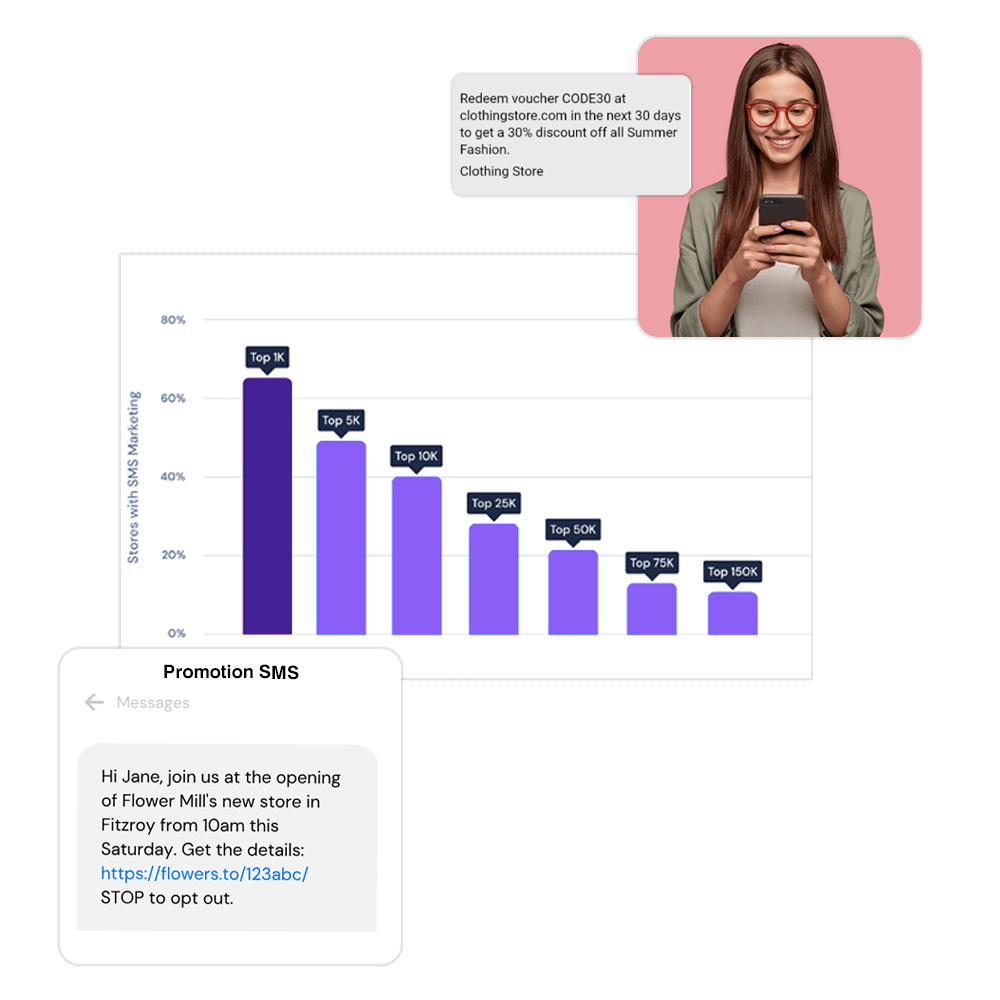 Internal communication and employee updates
Acepeak offers efficient Bulk SMS solutions for internal communication and employee updates. Keep your workforce connected and informed with seamless messaging capabilities. Acepeak empowers businesses to streamline internal communication, enhance collaboration, and foster a strong team culture.
1. Can I customize and personalize the SMS messages?
Yes, with Acepeak Bulk SMS, you can personalize your messages and target specific recipients, ensuring your communication is relevant and engaging. You can customize messages with dynamic fields for a personalized touch.
2. How reliable is the delivery of Bulk SMS messages?
Acepeak ensures high message deliverability rates by offering a robust infrastructure and reliable delivery mechanisms. Your messages will be promptly and reliably delivered to recipients.
3. Can I track the performance of my Bulk SMS campaigns?
Yes, Acepeak provides comprehensive analytics and reporting tools to track message performance, delivery rates, and customer engagement. You can evaluate the effectiveness of your campaigns and make data-driven decisions.
4. Can I automate and schedule my Bulk SMS campaigns?
Absolutely, Acepeak offers automation and scheduling options. You can automate your messaging campaigns and schedule messages in advance, saving time and effort while maintaining consistent communication with your audience.
What will you get from this book?
Commodo lorem est amet urna. Amet bibendum pharetra urna at tortor pulvinar cras sit dictumst consequat non congue facilisi orci etiam enim.
Keep your students engaged.
Imagine the possibilities. With Edtech, you can use interactive tools to contextualize learning for your learners and measure their progress.
Imagine the possibilities. With Edtech, you can use interactive tools to contextualize learning for your learners and measure their progress.